Meyers Beach 1/2 Sea Caves Kayak Tour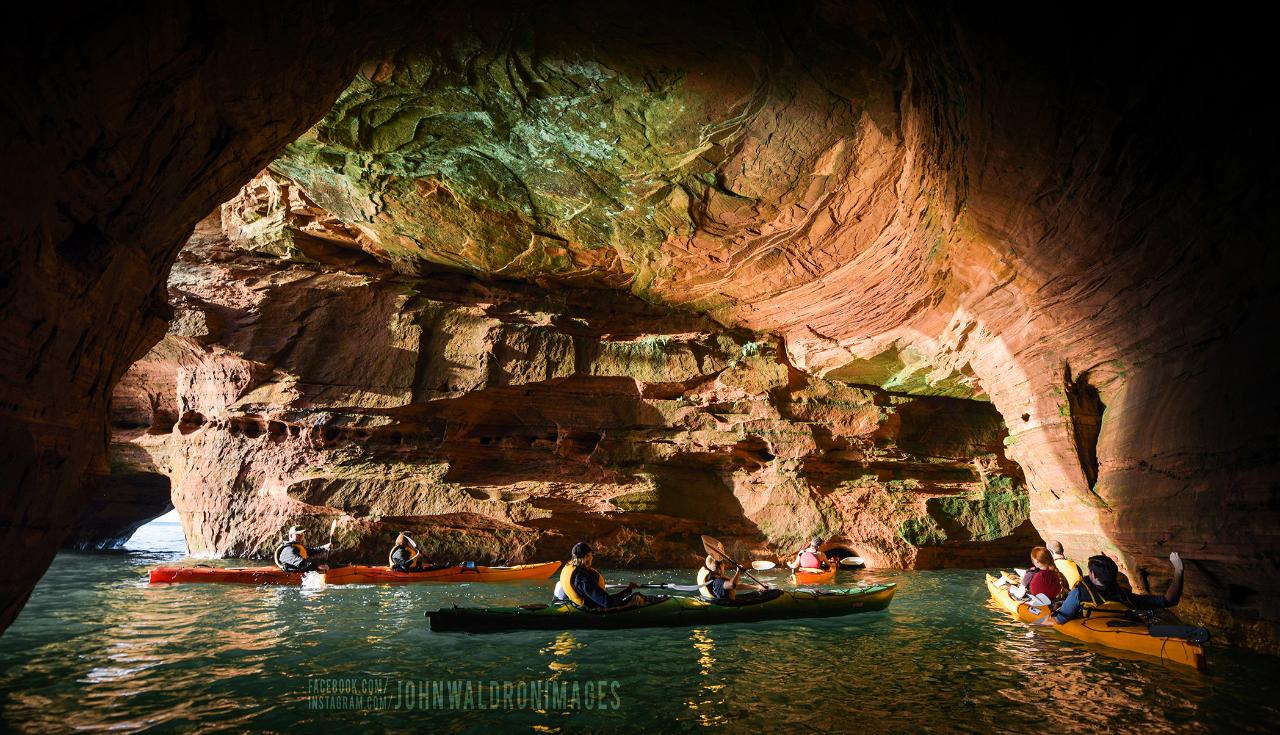 Duration: 2 Hours (approx.)
Location: Apostle Islands, Wisconsin
Product code: P1FMSS
Skill Level: Beginner / Intermediate
Time / Distance: 2 Hr / 4 miles round trip
Kayaks: Tandem and Triple
Actual launch times vary: To keep our Meyers Beach Tours small and personalized, ideally between 6 and 12 people, actual launch times may vary by up to 1 hour. We will reach out to you via text or phone call a day or two prior to confirm yours or your group's actual launch time.


Morning launches start as early as 8am
Afternoon launches must be off the water by sunset


Meyers Beach has the best and biggest caves in all the Apostle Islands. We'll explores the first half of the sea caves at Meyers Beach and then return.

Meyers Beach is often crowded, sometimes you have to wait in line to get in to a cave. The caves are amazing at Meyers but we suggest the 4pm sunset tour if you want to avoid the crowds.

This is the section of caves that became famous as the ice caves, they are absolutely breath taking. It is a 1 mile paddle from Meyers Beach to the first cave where we begin to explore all the nooks and cranny's.

**Children Must be at least 50 lbs to paddle in a tandem kayak.**
**Must be less than 265 lbs and less than 6'6 with hip width less than 20″ to properly fit in the gear for this tour.**